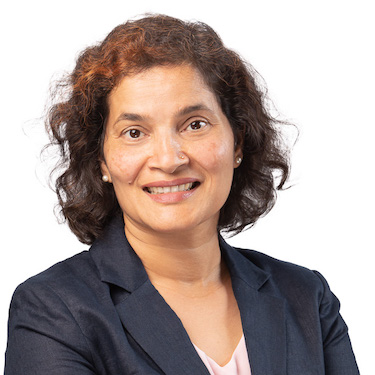 Dr Nirmal Saraswat
Role

Clinical Psychologist
Dr Nirmal Saraswat
Clinical Psychologist
Dr Nirmal Saraswat is a Clinical Psychologist and has AHPRA practice endorsement in the field of clinical psychology.  She is a member of the Australian Psychological Society (MAPS) and the APS College of Clinical Psychologists (FCCLP). She has a PhD in clinical psychology, a MPhil in medical and social psychology and a MA in applied and clinical psychology.
Nirmal has over 20 years of experience as a psychologist and has worked in both inpatient and outpatient settings.  Nirmal currently provides treatment for adolescents (15 years and above) and adults with a range of clinical problems including Depression, Mood Disorders, Anxiety Disorders (Generalized Anxiety Disorder, Panic Disorder, Obsessive Compulsive Disorder (OCD), Social Anxiety Disorder, and Post Traumatic Stress Disorder (PTSD)), stress and adjustment problems.
Nirmal has pursued advanced training in a range of therapeutic approaches including Cognitive Behaviour Therapy (CBT), Schema Therapy (ST), Eye-Movement Desensitisation and Reprocessing (EMDR), Dialectical Behaviour Therapy (DBT) and mindfulness-based approaches. Nirmal's approach to treatment is integrative in nature and she strives to offer evidence-based treatment tailored to your unique needs. She is a bilingual clinician and offers therapy in English and Hindi.