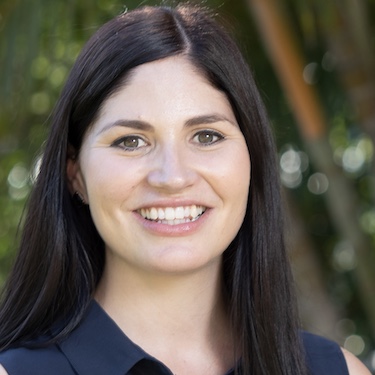 Dr Sarah Hampton
Role

Clinical Psychologist
Dr Sarah Hampton
Clinical Psychologist
Sarah a Clinical Psychologist with over 11 years of experience working in a variety of settings including hospital (inpatient and outpatient), private practice, and research settings.
Much of Sarah's experience involves working with the assessment and treatment of mood, anxiety, stress and trauma disorders, substance misuse, eating disorders, insomnia and sleep problems, anger, resentment and regret issues, struggles with identity and purpose, grief and loss, and distress related to major life transitions and adjustments.
She uses a range of approaches in her therapy with clients, always taking into account client preferences as well as time and budget restraints. These include cognitive behaviour therapy (CBT), acceptance and commitment therapy (ACT), trauma focussed CBT, prolonged exposure therapy (PE), cognitive behaviour therapy for insomnia (CBT-I), imagery rehearsal therapy for nightmares (IRT), schema therapy, motivational interviewing (MI), and compassion focussed therapy (CFT).
Sarah is passionate about building trust with her clients and ensuring they feel heard, understood and supported in our time together. She gently checks in regularly to ensure she is on the same page and working effectively together towards the same goals. Her goal is to create a warm and non-judgmental environment where clients can feel relaxed and cared for, while at the same time delivering a high quality and efficient therapeutic intervention.
In addition to clinical work, Sarah is a Research Fellow and Clinical Psychologist at the Gallipoli Medical Research Foundation. As part of her role, she is involved in the application of veteran mental health research, such as the development of programs and initiatives that aim to improve the health and well-being of current and ex-serving ADF members and their families. She has also worked as a Clinical Psychologist on several national veteran mental health research trials by Phoenix Australia and Gallipoli Medical Research Foundation delivering a number of novel therapeutic interventions to the current and ex serving ADF personnel and their families.
Sarah has a special interest in working with current and ex-serving ADF members, as well as members of the emergency services, given her extensive experience with these groups.
Sarah is a wife and mother to two young children as well as a German Shepherd (who likes to remind them she is also an important part of the family!) and in their spare time they love to keep active and enjoy the outdoors together!