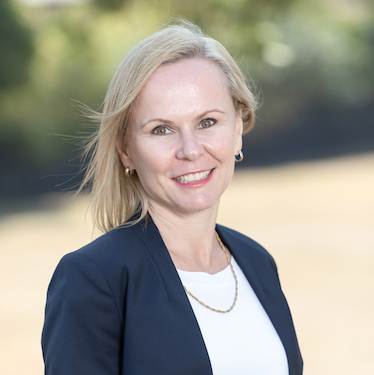 Dr Rosemary Patton
Role

Senior Associate - Clinical Psychology
Dr Rosemary Patton
Senior Associate - Clinical Psychology
Dr Rosemary Patton, BA Hons (Psych), DPsych (Clin), MAPS, FCCLP is a Clinical Psychologist, Board Approved Supervisor, Fellow of the Australian Psychological Society (APS), Full Member of the Clinical College of the APS & the Eye Movement Desensitisation & Reprocessing Association of Australia (EMDRAA), as well as an EMDRAA Accredited EMDR Practitioner. I have close to 20 years of experience working in a range of organisations at all levels of management with diverse populations, including the Australian Defence Force (ADF), human resources, private practice & hospital settings & not-for profit organisations.
I am an approved Bupa ADF Provider, NDIS Provider, Workcover Provider, Medicare/DVA Provider and EAP Provider.
I thrive on providing best-practice, evidence-based clinical, health & organisational interventions to maximise the wellbeing & life satisfaction of individuals & couples & in turn, the productivity of individuals, teams & organisations.
A high quality of rapport with clients & the ability to achieve time-effective & cost-efficient outcomes would be among my strengths.
I have vast experience in both clinical & organisational settings in the assessment & treatment of a range of presenting issues including: mood, stress, trauma & anxiety disorders, substance misuse, anger management, relationship discord, work stress & communication problems, chronic pain & grief issues & personality & sleep disorders. I also have a depth of experience with psychometric testing & interpretation, recruitment & selection interviews, organisational wellbeing assessment, manager assist & critical incident management.
I utilise a range of therapeutic approaches in my interventions with clients & organisations dependent on assessment outcomes & cognisant of time frame & budget requirements. These include eye movement desensitisation & reprocessing (EMDR) therapy, cognitive-behavioural therapy (CBT), acceptance and commitment therapy (ACT), mindfulness, motivational interviewing, & schema-focused therapy.
I am also a wife & mother of three children, indulge in bikram yoga & enjoy catching up with family & friends when able.