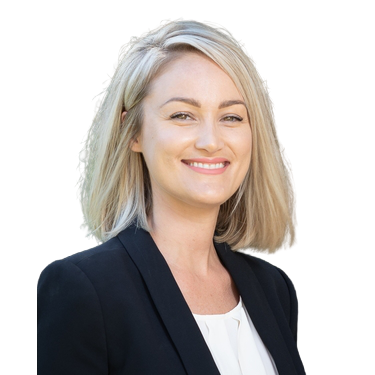 Dr Madeline Romaniuk
Role

Clinical Psychologist
Dr Madeline Romaniuk
Clinical Psychologist
Dr Madeline Romaniuk is a clinical psychologist with over 13 years clinical experience in a variety of settings including public and private hospitals, community government services, NGOs, and private practice. For the last 10 years, her practice has focused on the assessment and treatment of current and former ADF personnel suffering PTSD, transition difficulties and associated comorbidities.
Madeline has extensive training and experience in Cognitive Behaviour Therapy (CBT), Acceptance and Commitment Therapy (ACT), and Psychodynamic Psychotherapy and has undertaken additional training in best practice evidence-based treatment for PTSD and trauma including Trauma focused CBT/Exposure Therapy, Cognitive Processing Therapy (CPT) and Eye Movement Desensitization and Reprocessing (EMDR) therapy.
Madeline places trust and the therapeutic alliance at the centre of her work and appreciates that each person is unique and requires a personalized approach to treatment. Madeline has a warm, relaxed and calm manner, and has a genuine drive to understand people as best as she can, in order to help build insight, build coping skills and alleviate suffering.
In addition to clinical work, Madeline is a leader in Australian research into veteran mental health. A Chief Investigator at the Gallipoli Medical Research Foundation, and Honorary Associate Professor at the University of Queensland, she has authored over 40 peer-reviewed articles and conference proceedings in the area of veteran health. She has been Principal Investigator or Investigator on successful research proposals/grants totalling over $15 million – all aimed at improving knowledge and support for the physical and mental health needs of veterans and currently serving Defence personnel.
Due to her extensive work in both clinical practice and research, Madeline is also a regularly invited keynote speaker at military and veteran forums as well as an advisor to Government. She is an appointed member of the Prime Ministerial Advisory Council on Veteran Mental Health and was invited as an expert witness to provide testimony to the Parliament Senate Inquiry into Transition from the ADF. Madeline was also invited to contribute to the DVA Veteran Mental Health & Wellbeing Summit to contribute to a revised mental health strategy as well as speak at the recent Suicide Prevention Symposium convened by the National Commissioner for Defence and Veteran Suicide Prevention.
Madeline has a Doctorate in clinical psychology and is currently completing a PhD focused on transition out of the ADF and the mental health and adjustment of veterans post-service. In her spare time, Madeline likes cooking, watching Netflix, spending time with family and friends and enjoying precious moments with her young daughter.